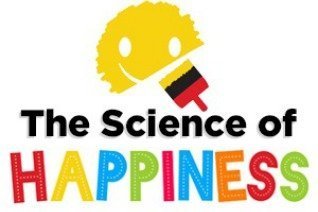 POSITIVE PSYCHOLOGY is the study of the emotions and strengths that help you and others thrive. We all want to live meaningful and fulfilling lives and grow what is best within ourselves to improve our love, work, and play.
Basically, we all want to be happy.  According to Martin Seligman, the pioneer of Positive Psychology (http://ppc.sas.upenn.edu) you must use your own special strengths and virtues in service of something larger than yourself. There are THREE DIMENSIONS OF HAPPINESS.
THE PLEASANT LIFE or THE LIFE OF ENJOYMENT.
Yes, we seek pleasure and gratification in all forms. We want our bodily needs met, companionship, a safe environment and can find both healthy and not so healthy ways to feel that enjoyment. How you find this requires –  dealing with the past, having optimism and hope about the future, and finding happiness in the present ( savor those positive moments mindfully)
THE GOOD LIFE or THE LIFE OF ENGAGEMENT
You find this when you discover your unique virtues and strengths and discover ways to use them creatively. You feel self esteem and self worth when you discover value in yourself.
There are some core values that tend to extend over all cultures. These are:
WISDOM AND KNOWLEDGE     COURAGE           LOVE AND HUMANITY
JUSTICE      TEMPERANCE       SPIRITUALITY        TRANSCENDENCE
When you can identify and know your own strengths you have the route to achieve these values. Look at each of these values- are you for example curious? kind? fair? forgiving? humble? playful? What are your strengths?(www.viacharacter.org) is a free online survey to help you identify your strengths.)
THE MEANINGFUL LIFE or THE LIFE OF AFFILIATION
Happiness comes when you use your strengths to contribute to the happiness of others. Meaning can come when you seek a greater purpose than yourself.
As much as you must take care of yourself, you must sacrifice for a greater purpose.
You don't have to change the world, but can start with focusing on what is right in front of you.
PERMA THEORY can help you remember some of these ideas as you seek happiness.. Take one letter at a time on your happiness journey!!
P- POSITIVE EMOTIONS –When do you feel pride and excitement?
E – ENGAGEMENT –What activities draw you in and build your interest?
R- RELATIONSHIPS –Other people matter– Where and how do you connect with others at work, in your family, friends or romance?
M- MEANING AND PURPOSE –It is hard to try and answer the WHY questions but seeking to find something greater than yourself is a way to try .
A- ACCOMPLISHMENTS –Try identifying one way you might seek success and mastery. It may be a very small goal,, but aiming for success moves you towards happiness- even if you don't' always succeed right away. ( which will surely happen!!)
I hope this will help you begin to think about how you can find some HAPPINESS for both you and others.