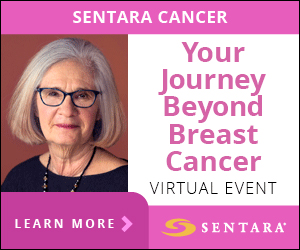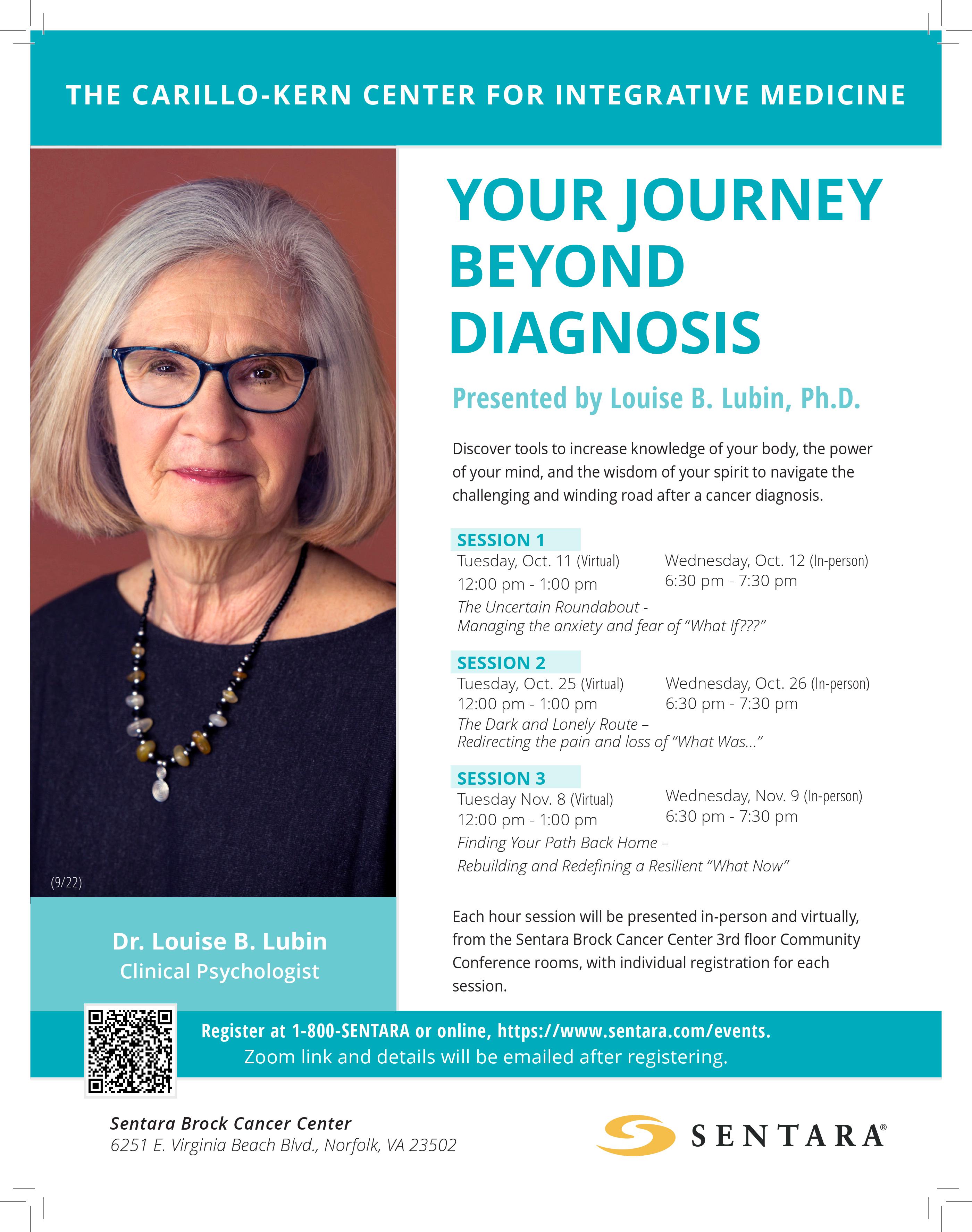 Some of you may know that I have retired from my private practice after 40 years.  I am working  with the Sentara Brock Center where I hope to put my energy and  give back to the many individuals who have shared their cancer journey with me. The Center is focused on providing integrative tools of mind, body, and spirit to cancer patients as they  continue  their survivorship  journey. Thanks to all of you for continuing to receive my blogs.  I only hope that I have and will continue to provide some of the support and information that is useful and validates the ever changing journey of serious illness.
I will be hosting this virtual workshop for Breast Cancer Awareness Month. I would love to have you join that day, If not, I hope you will put the word out to those who may benefit. The information is:
Dr. Lubin on the Journey Beyond Breast Cancer
You are invited to a Zoom webinar.
When: Oct 17, 2022 12:00 PM Eastern Time (US and Canada)
Topic: Your Journey Beyond Breast Cancer
Register in advance for this webinar:
https://us06web.zoom.us/webinar/register/WN_kt3YMleLRuaqo_8MtV1SVg
After registering, you will receive a confirmation email containing information about joining the webinar.
As always, thanks so much for your ongoing interest. Be safe and well!